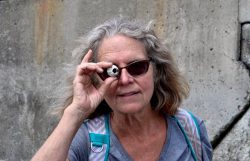 Laura Barker
Creative Kids Learning Center at Viewlands Elementary
Creative Kids was recently featured in the Washington Post as one of the first educational centers to participate in the Seattle Public Preschool Program. We have a second preschool location at the Carkeek Park Environmental Learning Center. During summers, I work with preschool through fifth grade students implementing and participating in their outdoor summer daycamp adventures.
The Viewlands students and their families help us maintain the garden and outdoor learning areas each summer at the school. We harvest berries and apples at Carkeek Park and use them in our classroom. At Creative Kids we explore ways to eat and make better-tasting, fresher and healthier foods while learning about science and the environment.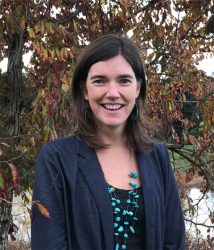 Kate Bedient
Director of Urban School Programs, IslandWood
Kate's formative years were spent on the ancestral land of the Oneida people of Upstate New York, collecting fireflies and cooking up batches of mud soup. These experiences, coupled with a life-long interest in scientific and nature-based inquiry, eventually led Kate to the National Park Service, The Pacific Science Center and The North Cascades Institute. On becoming a land-owner in Seattle, Kate's focus within the field of environmental education shifted. This pivotal life moment lead her down the path of exploring the many layers and complexities of urban environments (both built and natural) and the systems of inequities that continue to affect how (and by whom) land is used in cities. At IslandWood (where she has worked since 2010), Kate leads our Urban School Programs team and is honored to work with a rock star group of individuals who are committed to up-ending the dominant narrative and addressing the inequities in both the environmental and education fields. Kate is also a mother, an experience that has solidly reinforced her views on the importance of empathy, compassion, and mindfulness in learning environments. If asked what single food item she would bring with her to a deserted island, there would be no question that the answer would be a jug of Grade A Dark Maple Syrup from the foothills of the Adirondack Mountains.
Cheri Bloom
Les Dames d'Escoffier Green Tables
Cheri Bloom's expertise is in horticulture education and delivering agriculturally focused curriculum to the classroom. Her award winning Greenhouse and Sustainability Program at Montlake Elementary School provided K-5thgrade children with the essentials for a healthy diet and sustainable gardening education for over sixteen years. Presently Cheri is a member of Les Dames d'Escoffier Green Tables which supports projects centered around funding programs focused on education on all aspects of growing, sourcing and preparing nutritious food.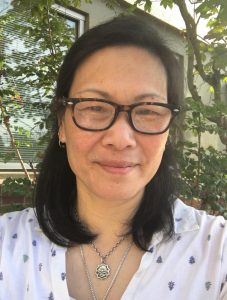 Belinda Chin
Seattle Parks and Rec
Belinda Chin is the Program Coordinator for the Urban Food Systems (UFS) Program at Seattle Parks and Recreation (SPR). She oversees 23+ acres of SPR public space dedicated to growing food. Gardens and orchards are used for community-building efforts built on diversity, equity, and inclusion practices. By working in partnership with community organizations and other city departments, their collective actions aspire topromote public health and culturally relevant food access; support local economic development; provide services to improve the quality of life for residents through engagement with their environments and neighbors; and lead efforts to restore a healthy environment. This is particularly meaningful for Ms. Chin, the daughter of immigrants who fled their homeland to escape a war shattered environment and agonizing poverty. Her family's pursuit of culturally relevant food resulted in lasting impressions about boundaries, specifically those that discriminate by race, class, and place. Ms. Chin is a long-time advocate of the City of Seattle's Race & Social Justice (RSJ) Initiative and is a co-lead of SPR's RSJ Change Team.
Gretchen DeDecke
Seattle Public Schools
Sean McManus
Seattle Public Schools
Sahar Arbab
WA Green Schools
Valerie Segrest
Muckleshoot Tribe